Mt Lofty Autumn Reflections-5731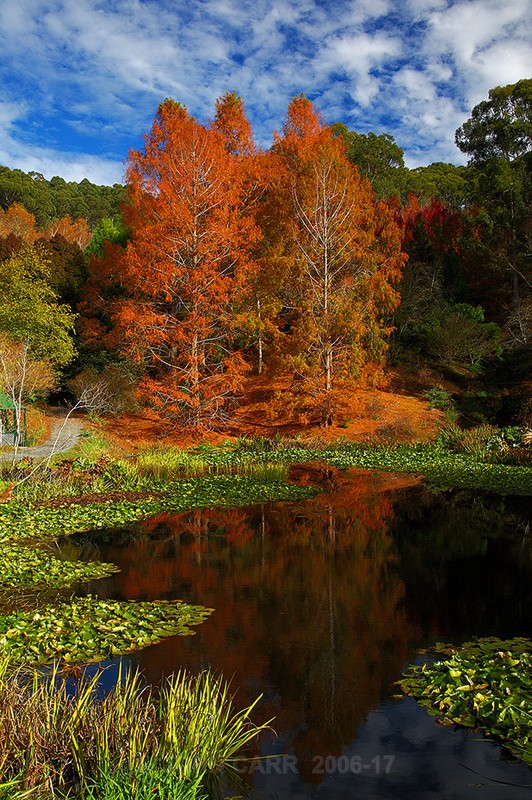 If there's one time of the year that I really enjoy up in the Adelaide Hills, then it's Autumn. You have to go every week from mid April to mid June to get the full Spectrum of Colours.
Having a large Pond there helps of course.

Mount Lofty Botanical Gardens, Stirling, South Australia.
Accessible by car.

Canon 5D, Canon 24-105mm. lens, Polariser.