Fly Agaric Quintych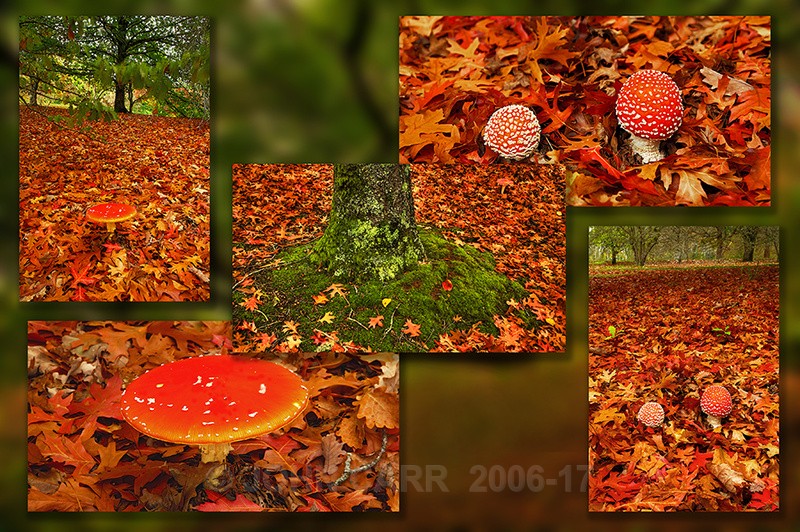 I was looking for some way to fill up a large piece of paper with some images - Only Kidding :) This is a combination of other Fly Agaric (amanita muscaria) images I already have on here and I think the combination is Great.

It isn't a Triptych or a Quadtych, I think you might call it a Quintych ?

If your thinking this was different, it was.
After much soul searching and some heavy thinking I changed the back ground from boring white to an out of focus shot of the same Tree, an American Oak. I like it a lot better!

I surprise myself sometimes.

Mount Lofty Botanical Gardens, South Australia.
Accessible by car.

Canon 5D, Canon 24-105mm. lens.