Tree Trunk and Fly Agaric Toadstool HDR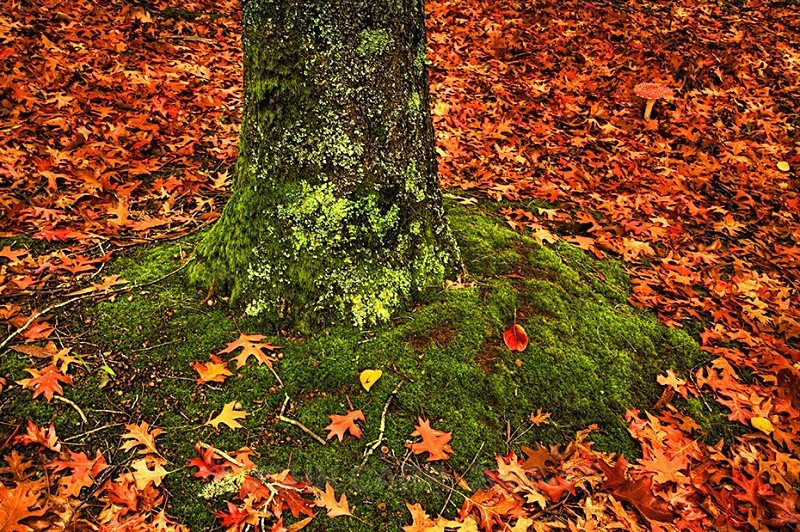 For years I had been scouring Pine Forests hoping to find one of these very bright Toadstools, Fly Agaric (Amanita muscaria)and I finally found several in the Mount Lofty Botanical Gardens in the Adelaide Hills. Hidden amongst American Oak Trees.

If it's hard to see, look in the top right-hand corner and of course there will be other shots of them closer.
Accessible by car.

Canon 5D, Canon 24-105mm lens. Three exposures blended together.

This one really stands out as a Print-Large.