Milky Way & Wind Pump1-V-8629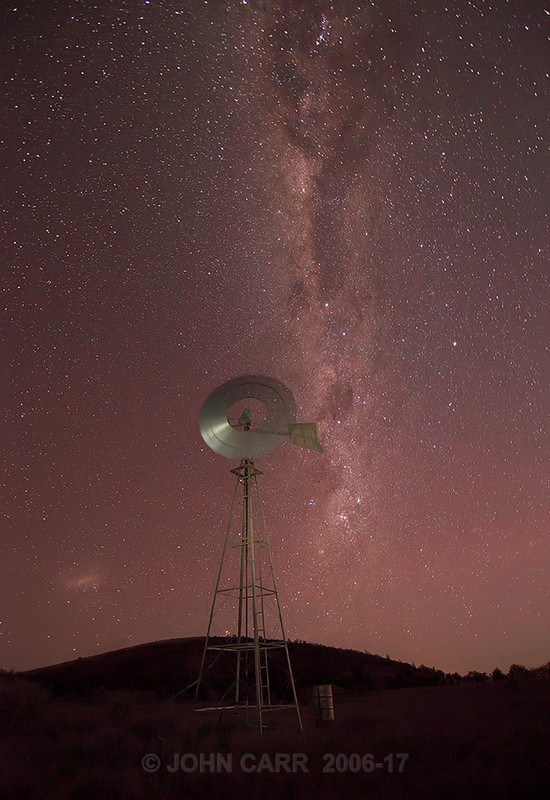 This photo went a bit more smoothly than the Star trails and Grass Tree shot. A series of short exposures with a few more people around. If this was film I would say I used a high iso film but with digital you increase the ISO to increase the sensitivity of the Sensor - I think, any way it was rated at 3200 iso so I could use a short exposure to capture the detail in the Milky Way but not make the stars streak too much, confused!!

If you look closely, there is a silver streak just above the Blades of the pump, it is either a satellite or the International Space Station - take your pick:)

Flinders Ranges, South Australia.
Accessible by car.

Canon 5D mkII, Canon 16-35mm. lens.