AUTUMN IN THE ADELAIDE HILLS.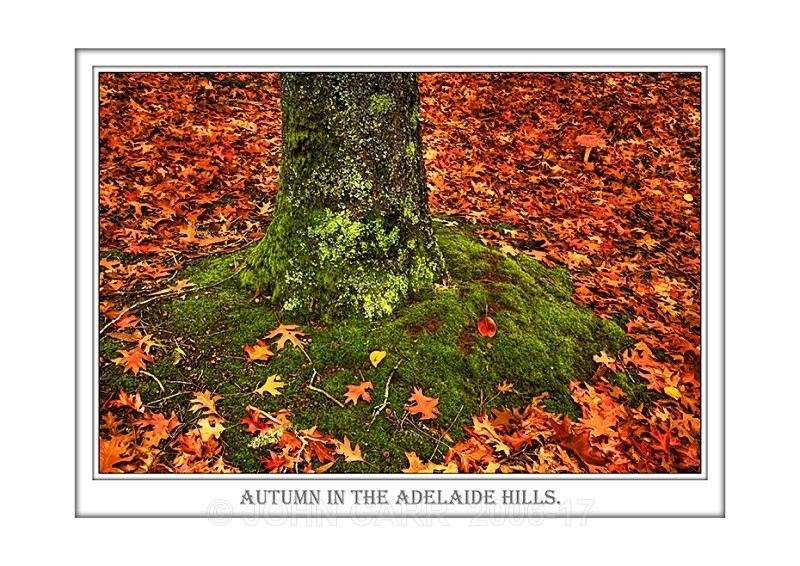 For years I had been scouring Pine Forests hoping to find one of these very bright Toadstools, Fly Agaric (Amanita muscaria) and I finally found several in the Mount Lofty Botanical Gardens in the Adelaide Hills. Hidden amongst American Oak Trees.

If it's hard to see, look in the top right-hand corner and of course there are other shots of them in this Gallery, close-up.

The writing is in the Algerian style, Castellar looks good as well and don't forget, you can have any writing you want below the Image.

Canon 5D, Canon 24-105mm lens. Three exposures blended together.

This one really stands out as a Large Print.