MOUNT LOFTY BLUEBELL WOOD.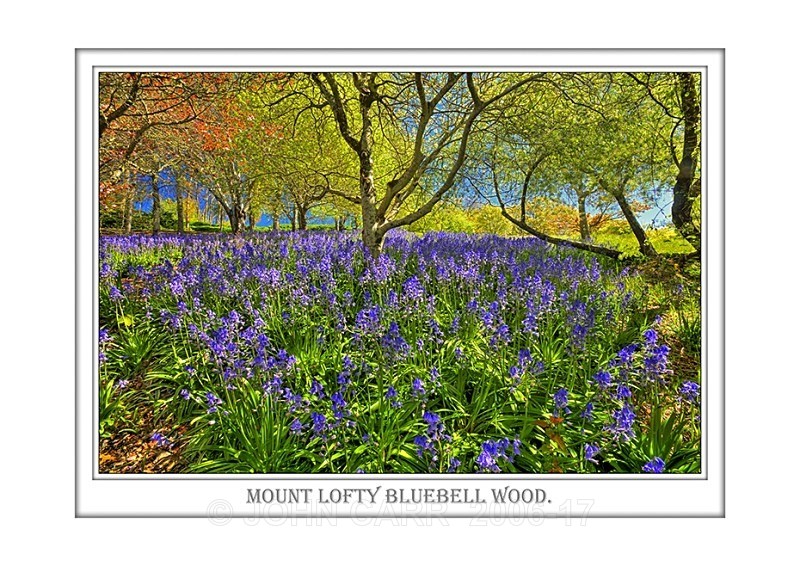 Due to the dry, warm to hot climate here in Adelaide, Blue Bells are in very short supply - None!.
Up in the Adelaide Hills at the Mt. Lofty Botanical Gardens it's cooler and wetter and only in the last two years have I stumbled upon the small patch of Blue Bells sheltering under the canopy of Trees.
I should shoot them on a cloudy day to decrease the contrast but I love the bright colours that come with the Sun. So one of the ways out is to combine three different exposures (High Dynamic Range - HDR) to control the highlights and bring out the detail in the shadows.

I love the Colours in this one.

The writing is in the Algerian style, Castellar looks good as well and don't forget, you can have any writing you want below the Image.

Mt. Lofty Ranges, South Australia

Canon 5D mkII, Canon 16-35mm @16mm. Tripod, shutter release, Polariser.