SHEEP ON GREEN ROLLING HILLS- Frame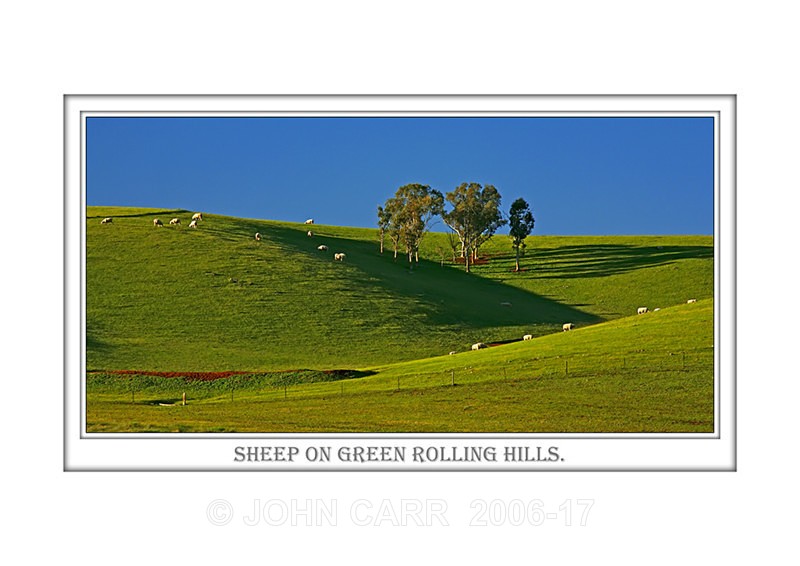 One of my favourite country drives is out of Kapunda about 60km. North of Adelaide, South Australia.
Lovely rolling hills usually with either Sheep or Crops and now Vineyards, of course!

The writing is in the Algerian style, Castellar looks good as well and don't forget, you can have any writing you want below the Image.

Canon 5D, Sigma 100-300mm. lens.