STORM HORSE 1-3287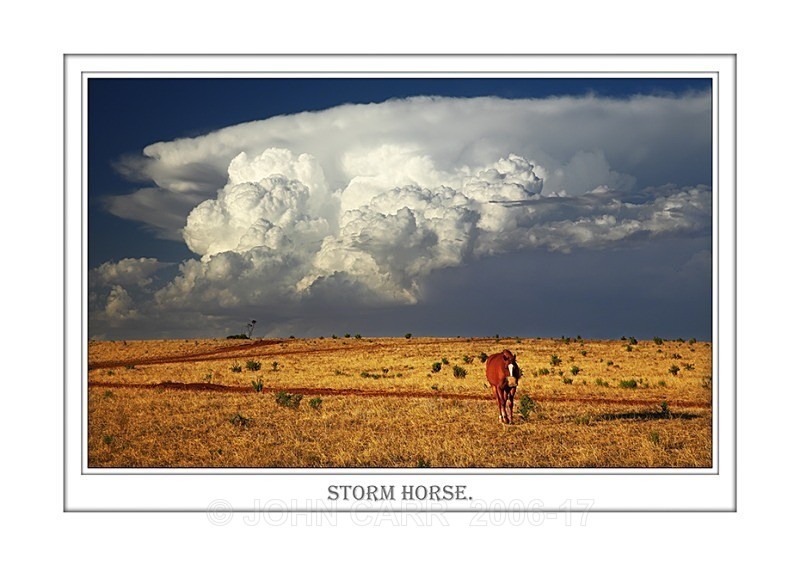 Taken on a stunning storm cloud chase day in January 2008. Fantastic clouds and a beautiful Horse. The Horse has a 'cloth' over it's nose to stop Sun burn!?!
It was a very hot, humid day.
South Australia.

The writing is in the Algerian style, Castellar looks good as well and don't forget, you can have any writing you want below the Image.

Canon 5D + Sigma 24-105mm lens.