Cloud Cottage-0056_4_5 HDR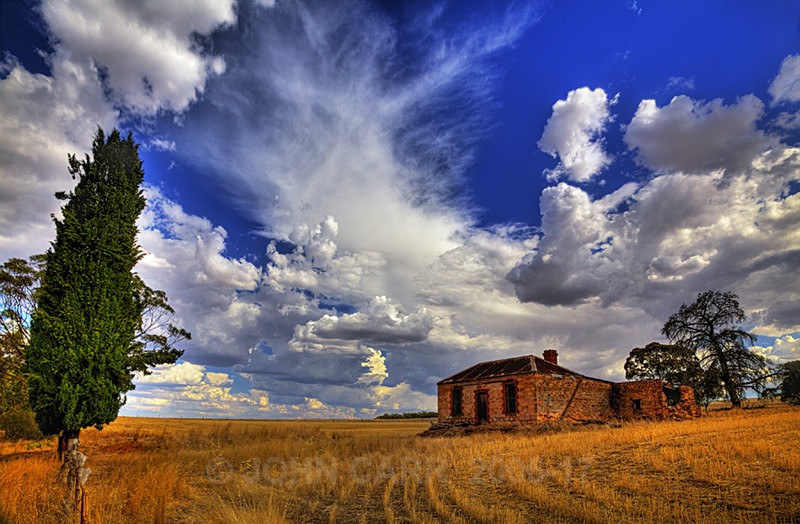 This was taken on one of my Storm/Cloud chases, once again with Werner Kutsche, this time in my AWD as he had just left work and met up with me at my place.

Great variety of Clouds and a cracking location. Even I'm not too sure of the exact location, I was following Werner's directions. This is what I look forward to when I'm on the Road travelling the back-Blocks.

Lots more can be found in the 'STORM/CLOUD CHASE' Portfolio on the Home Page.

I wasn't too happy with the first attempt so I did it again, H A P P Y now.

Mid north of South Australia.

Canon 5d MkII + Canon 24-105mm Zoom Lens + Polarising Filter.