Country Canola-8358_6_7 HDR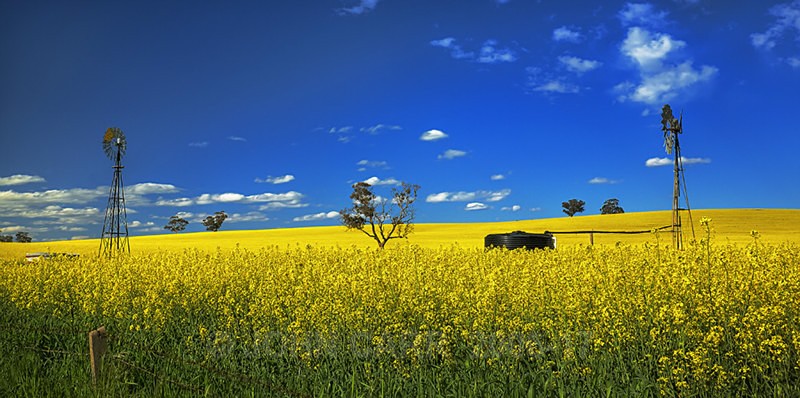 A secret location of mine that looks fantastic when the Canola is out. A few more clouds in the top, left hand corner would have been sweet.

You can't leave it too late in the day as the Trees across the Road cast too much of a shadow across it.

I also love the 'spacing' of the Trees in the back ground with the centre Tree and the two Wind pump's.

To get the full depth of the scene I combined 3 images together.

Some where in South Australia:)

Canon 5D + Canon 24-105mm Zoom Lens + Polarising Filter + Tripod + Shutter Release.