Red Road-6074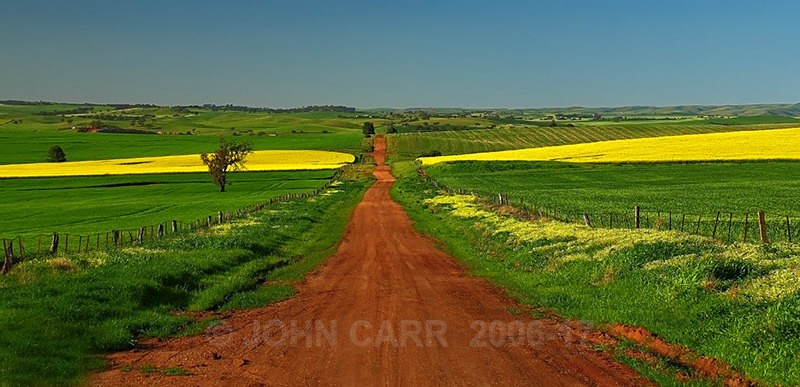 If your using Internet Explorer, as I hope you are, you will see the Road as a lovely Red Soil colour instead of the Brown one using the Mozilla Firefox Browser! maybe it's just me!!

I love the contrast between the Red, Green, Yellow and Blues. The cut down Panoramic format loses the rest of the plain sky but leaves just enough to provide a balance, well I think so:).

kapunda area, Mid north of South Australia.

Canon 5D + Canon 24-105mm Zoom Lens + Tripod + Polarising Filter.