Jervois Strikes2-3596_8_7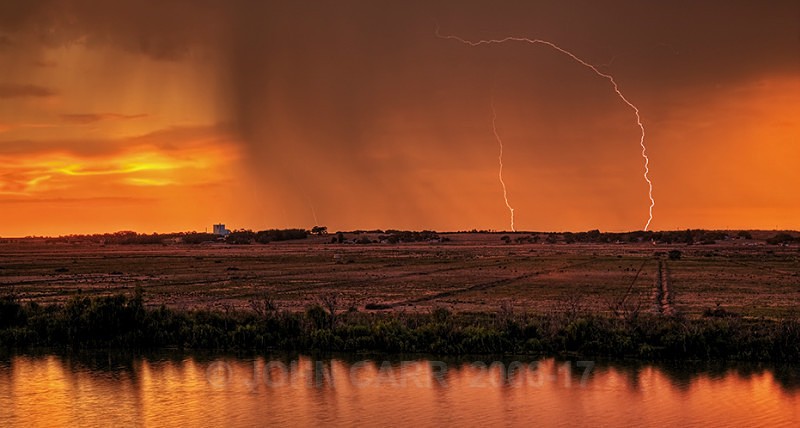 The Sun had set by this time and the clouds were still putting out distant bolts, still very hard to see.

Three more images combined although just to the right of the rectangular building there are 3 strikes just barely visible and the wind had abated a bit to allow a bit of a reflection.

I zoomed in a bit closer this time.

Tailem Bend, South Australia.