Tailem Bend StrikesHDR-3509_8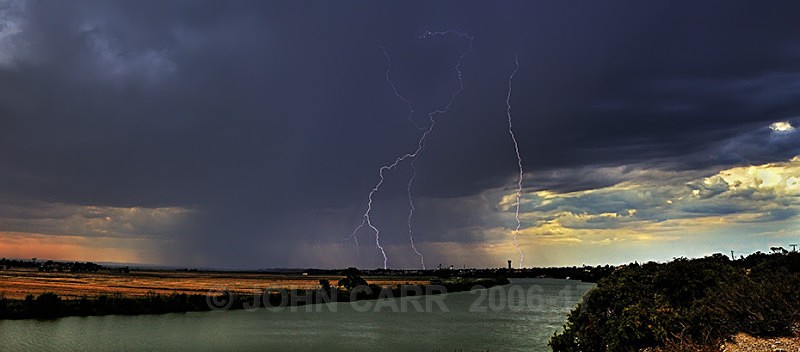 Our final destination for the day was just out side of Tailem Bend on the River Murray. We had a great view looking some what West wards from the top of a Cliff out towards Jervois. But as the title suggests, this was towards Tailem Bend.

This is a composite shot - HDR - and cropped down to a panoramic to get a few Lightning Bolts and a broad sweep of the River. Taken around Sunset.

The wind was very strong from the out flow from the Cells that were passing overhead.

Tailem Bend, South Australia.