Jervois Strikes-HDR-3566_7_5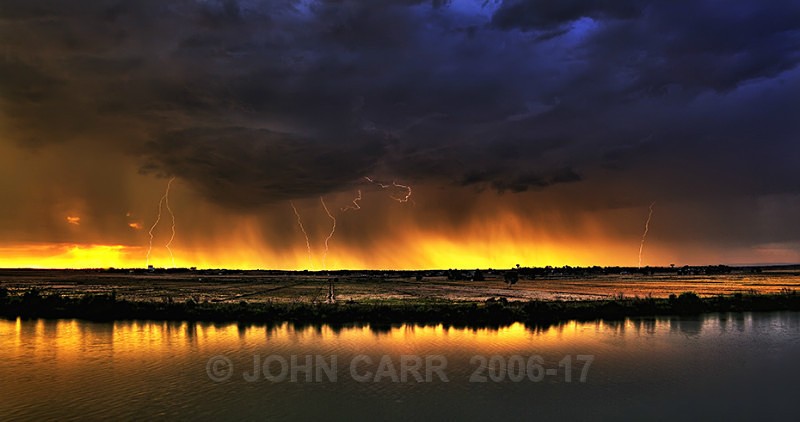 Again from the Cliff top just outside of Tailem Bend. The lightning riddled Clouds were still streaming over but were getting more distant with the occasional crawler across the Sky.

This is again a HDR composite of images, this time 3 of them. Even with a Neutral density and Polarising filter on the lens to reduce the exposure, I couldn't get the shutter speeds down slow enough as the sun was setting in front of us.

Hence the need to combine the 3 images and it has fantastic impact when you look at the A2 version!!
Full screen.
Tailem Bend, South Australia.