Alien-0513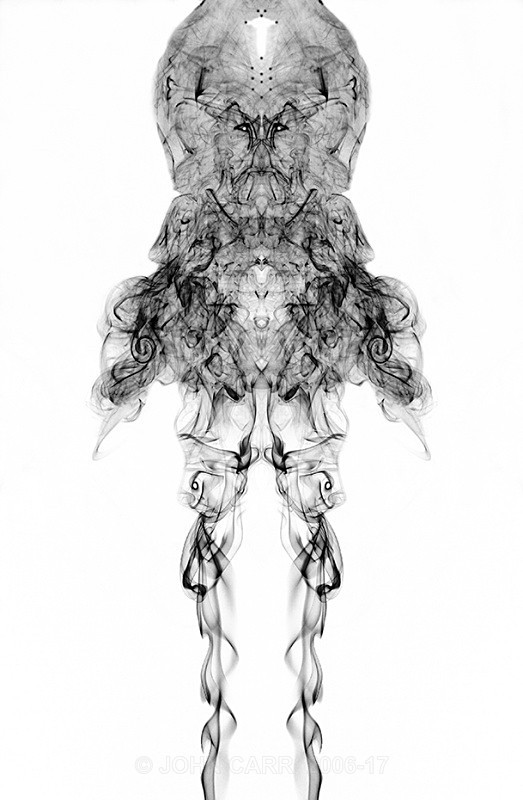 The original smoke looks absolutely nothing like this at all.
You start off with the Black background and desaturate the smoke to a bright white, then a copy on another layer is made and lightened then flipped Horizontally and checked to see if the full shape is any good.

All spots and stray smoke are erased and the image is 'trimmed up' to see a shape, any "eye's" in the many faces are enhanced and then you can invert the image to a White Background and once again cleaned up if it works in the 'negative state'. Some work just as good in the original state.

Some images though just look better in colour.
They may never take off (would look good on a T-Shirt maybe). But that's another day.

Canon 5D MkII. Canon 24-105mm. Lens. Metz Flash.