River Bend-2-3880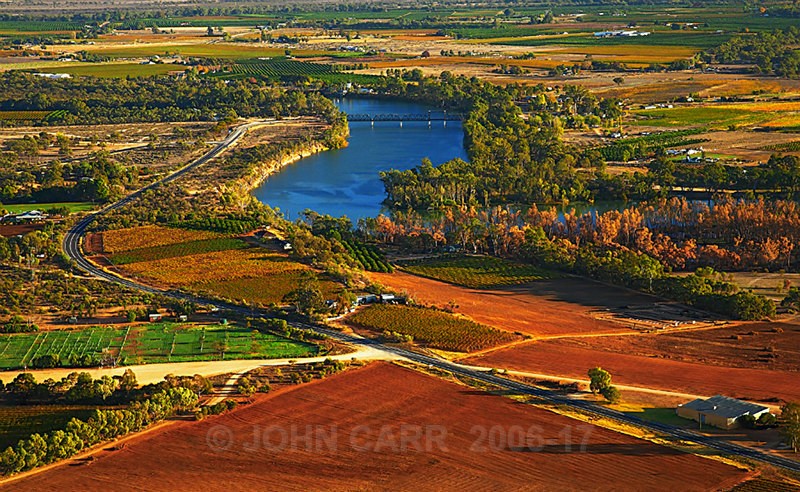 The River Murray from the air. A closer view than 3872

Several years ago, the Squeeze and I Had a great Hot Air Balloon flight over the Mildura Environs on a beautiful Autumn - May - morning. It was her first but my fifth-[5th].

An Aerial Photo of the River Murray taken from a hot air Balloon. The left side of the River is the State of Victoria (North West corner) and the Right Hand side is New South Wales. The Bridge crosses at the locality of Cowanna in NSW. It is 20km. North East of Mildura and the whole area is famous for it's extensive Vineyard and Orchard coverage.
North West Victoria, Australia.

Canon 5D + Canon 24-105mm Lens.