Queen Mary 2-0457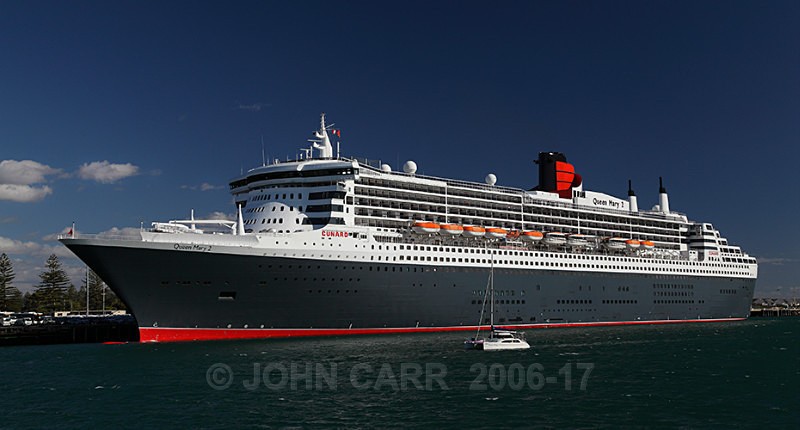 I could see the large bulk of this very impressive Ocean Liner from my Kitchen window (with Binoculars of course) lit up in the Morning light. After cruising up the Port River to Outer harbour there were 2 other Ships I took some Photos of, the MinervaGracht and the Container ship, Rio Grande Express, which believe it or not is in the same Place being unloaded, 1 year to the day..

Any way, this was the reason for the Cruise. Unfortunately they were running nearly 1 hour behind so we never got the chance to see it leave the Harbour and sail into the Sunset.

If you get the chance, go for a ride on the Dolphin Explorer from Port Adelaide when another large cruise Liner is in Port, as the Celebrity Solstice, 120,000 Tonnes!!!! is today, (Feb 10th 2013) saw it from the Kitchen again, do yourself a favour!!!

South Australia.