Walleroo Silos 2-1205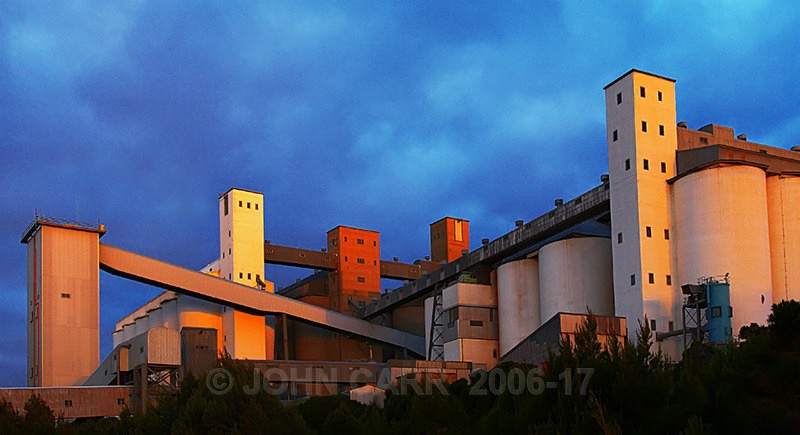 This reminds me of the ramparts of a Crusader Castle from Syria and the late light on the Stormy Sky emphasises the Colours even more.

Over on the Northern end of the Yorke Peninsula is the Coastal Town of Walleroo. We were watching the Sun set through the long Jetty they have there but the lovely light falling on the Silos caught my eye.

South Australia.