Five Cows and a Rainbow-0112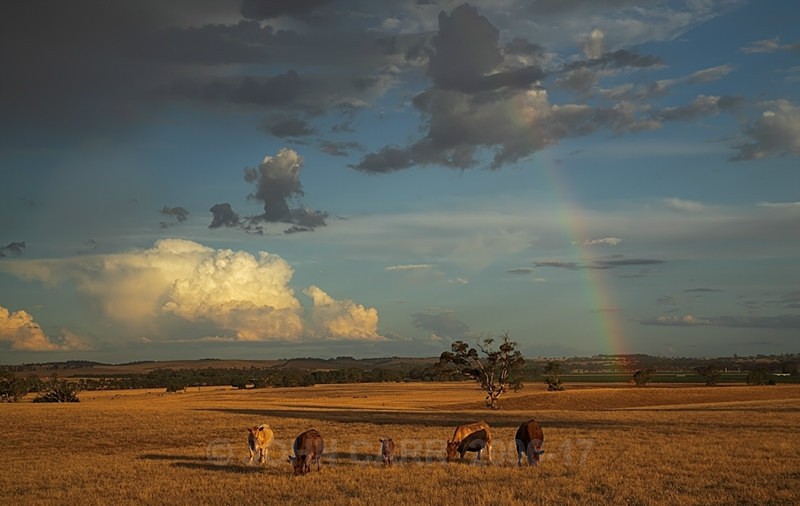 Well a bit of one! Not quite enough Rain and Cloud to pull it together, just enough to wet the Wind- screen and the Lens! Will try to get a fuller view up later on.
We Headed to Truro chasing the Cells in the Distance.

Mid North of South Australia.

Canon 5D MkII + Canon 24-105mm Lens + Polariser.