Clouds and Ruin-0056_4_5HDR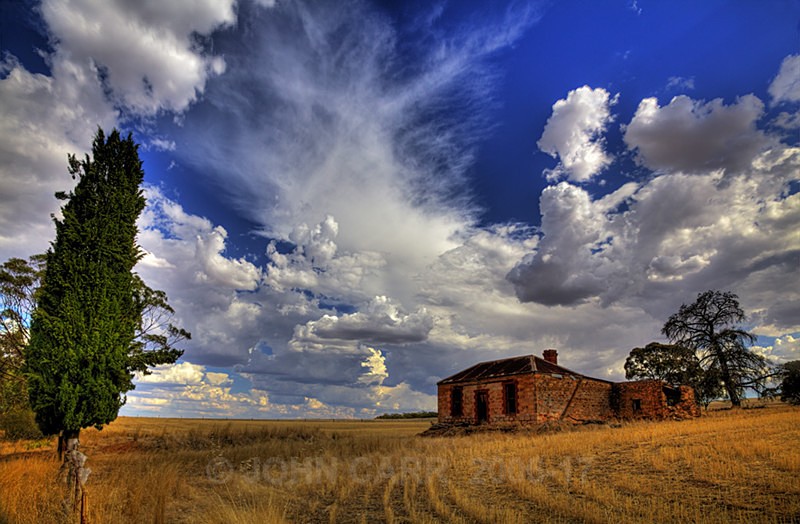 We came upon this ruin and thought, Why Not, it was in a perfect position with a nice variety of Clouds.

Due to the cloud blocking the Sun I decided to bracket 3 exposures, hand held! and hoped they lined up - not too bad!

Mid North of South Australia.

Canon 5d MkII + Canon 24-105mm Lens, Polariser.