My Chase Car-0145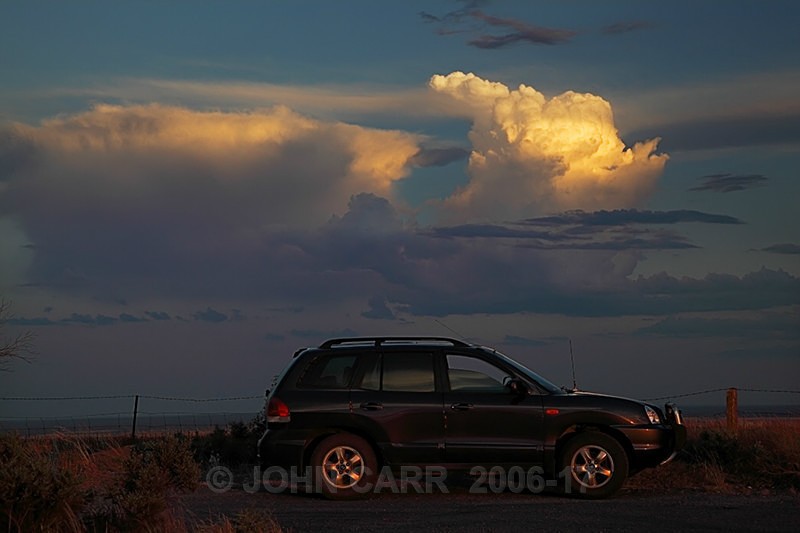 This is it, the Black beauty - almost Black! 2005 update! Hyundai Santa Fe.
The Cell in the distance really looked the goods until it got to within a million Kilometres of us!!

I like the shot anyway.

Accommodation Hill, South Australia.

Canon 5D MkII + Canon 24-105mm Lens + Polariser + Tripod.