B-Double at Sun set-0137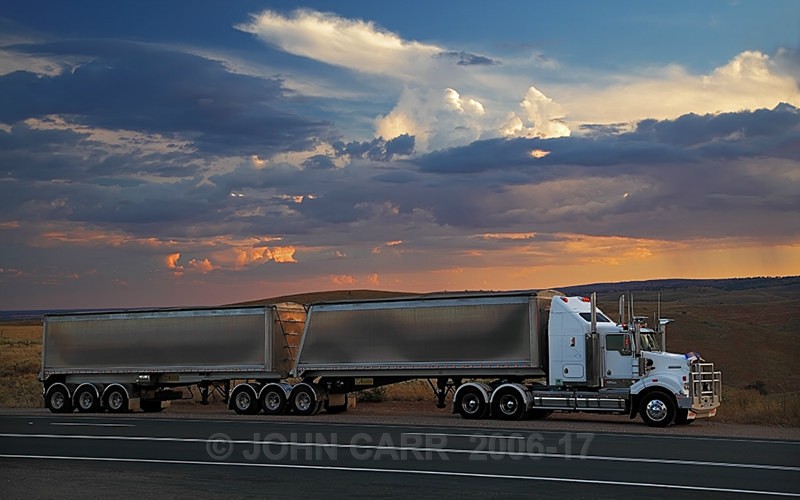 Heading through Truro, we followed a B-Double Truck - not this one - and Werner rattled off many shots of the Truck in front with a Large Cell in the distance.
This is at the Top of Accommodation Hill, not too far out of Truro, where the Storm chasers gather to look down over the Plains East also with good views in all directions.
It's also where Trucks stop and travel very slowly as the Hill is VERY long and Steep.

South Australia.

Canon 5D MkII + Canon 24-105mm Lens + Polariser + Tripod.