Two Green Trucks-0168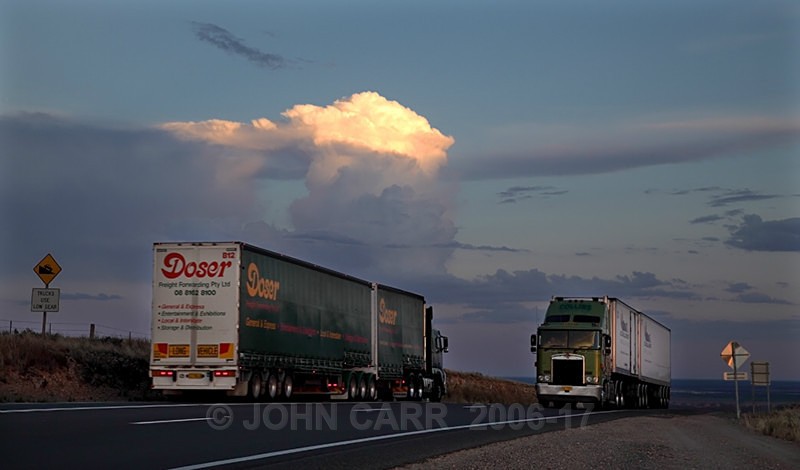 Not quite finished with trucks yet, especially with the cell still lingering in the distance. Very dark by this time and a very busy Highway. Took a quick series of shots, almost like a video, looks good.

Accommodation Hill, near Truro, South Australia.

Canon 5D + Canon 24-105mm Lens + tripod.