Strike1-0682-14th Mar 2012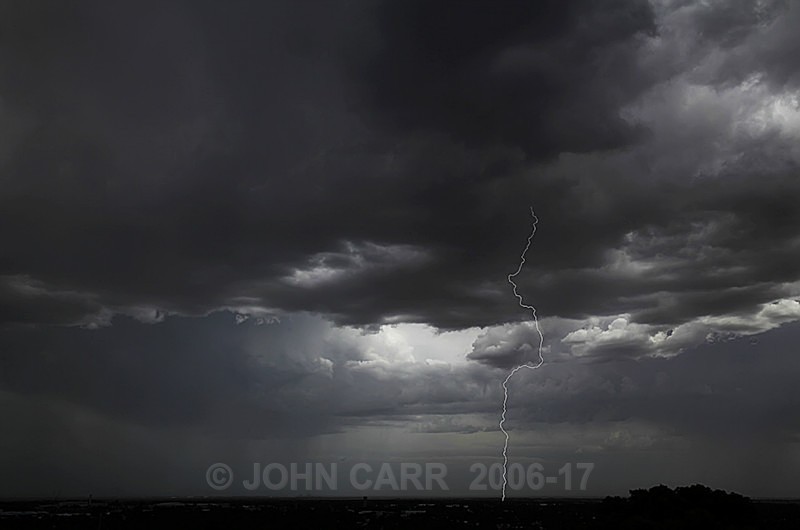 This system was a bit more productive than first thought. I received about 12mm and lots of lightning was present.

Strikes1-2-3 were captured from my back garden when the first front went through the Northern Suburbs about 2pm.

Managed this strike but the ambient light was quite strong so the shutter speed was faster than I wanted.

I saw a fantastic Twin strike from the Heavens just to the left of screen but when I moved the camera around, the front was on the move like a Scott's Transport Truck-fast.

The rest of the evening when the other fronts came through was a bit of a disappointment, too much low rain clouds-nothing new!!!

These have been processed straight from a small in camera jpeg so quality is not the best for now.