Accommodation Hill SunSet-4-0191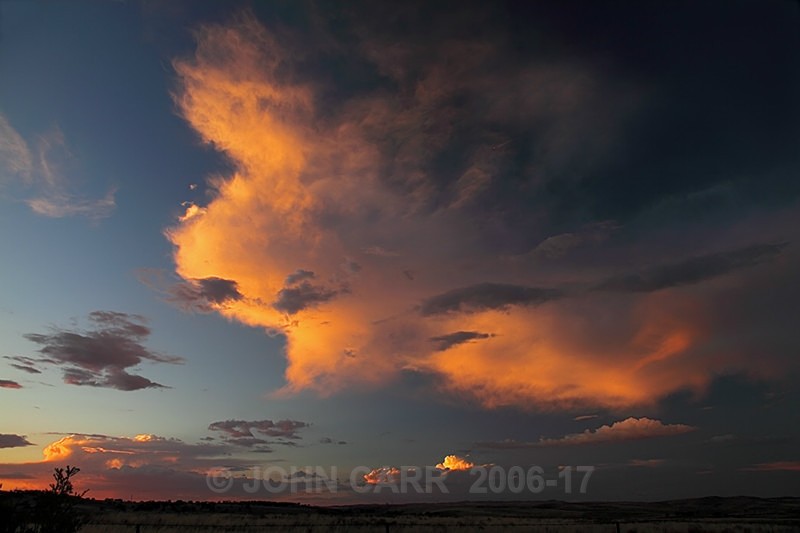 Just above half way is a jet airliner and above and to the Right is another, both flying towards the Two active storm cells in the distance, one near Balaklava and the other, Clare in the Mid North.
Did I get any Photos of the Two cells sparking - No.

Near Truro, South Australia.
Canon 5D MkII + Canon 24-105mm Lens + Polariser + Tripod.