Something's watching me-1267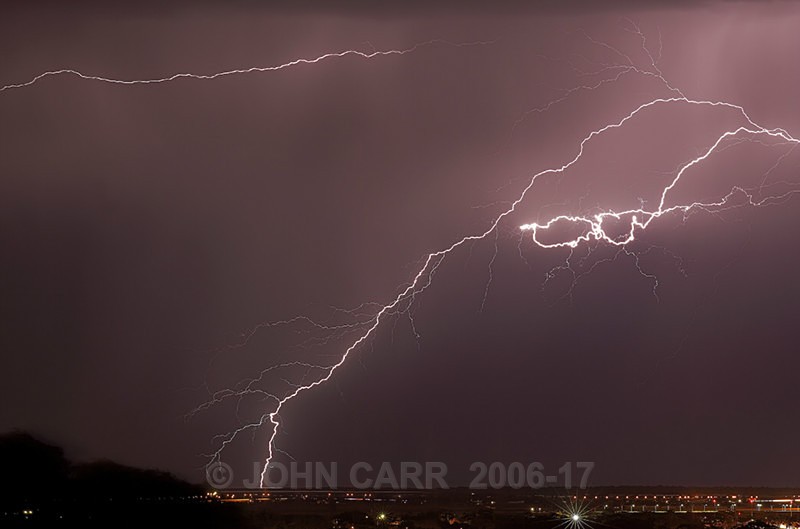 I was going to call this 'God's making a Spectacle of himself', maybe next time.

Maybe it's Dame Edna's or Elton's Glasses:)

Lightning strikes were few and far between but this time I managed to have my Camera pointing some where in the general direction, nice!

From my back Garden, Adelaide's Northern Suburbs.

Canon 5d MkII +Sigma 100-300mm Zoom @117mm. 52secs @f11. Tripod, electronic shutter release.